Getting to Know KISSANGWA: KONGO GENIUS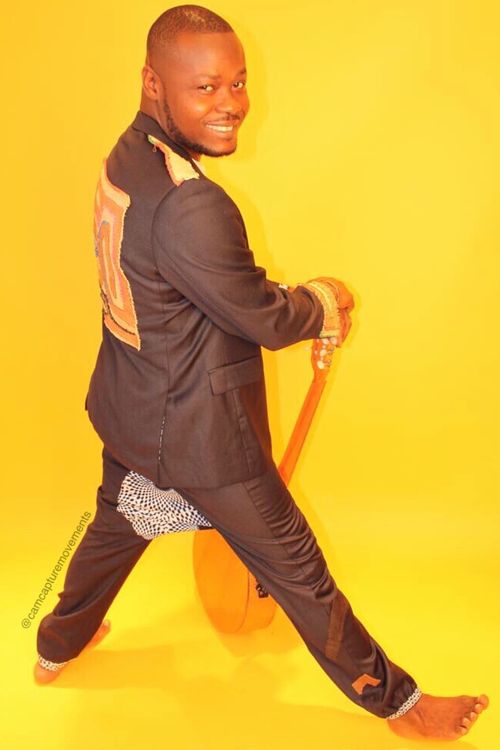 KISSANGWA "KONGO GENIUS"
KISSANGWA is a Multi Talented:
Singer - Drummer - Composer - Songwriter and Producer. His Music is a blend of Traditional Congolese music with some AFRO JAM - AFRO JAZZ - AFRO SOUL… KISSANGWA is a musician who can comfortably flip in any genre! This accomplished artist also plays the guitar that often accompanies him on stage. 
KISSANGWA MBOUTA better known on stage by his first name is a Congolese professional drummer, singer and producer. Born and grown up in Kinshasa in DRC (Democratic Republic of Congo), KISSANGWA fell in love with "O.K Jazz" music as gospel as well and soukous.    He was 10 years old when he started to play drums. 
From 1994 to 1997, his devotion led him to play with a wide range of bands, including the legendary Takinga, the famous Groupe Jolino, the talented Kool Matope and finally the exceptional Kunda Sisters. 
Kissangwa isn't known for moving only the Congolese audience with his rhythms and beats. His exceptional live performances have taken him to South Africa where he moved in the early 00's and performed with many artists: Vivian Jones - Erni Smith -Judith Sephuma - Jimmy Dludlu - Claire Phiilips -Melanie Scholzt - Maya Spencer - Steve Dyer. KISSANGWA also share a stage with some of the best South African artists, freshly known as Jonathan Butler. 
While playing with  Afro Fiesta, KISSANGWA wrote the song "MATINDA" which came out as number 4 on "Heart FM 104.9" Top 40 Chart  South Africa, in 2006! In the same year, he collaborated with the International Multi Media Project "Playing for Change", a concert that brought together many artists across the world. 
His last production included the 2 albums of Brigitte Neumarker aka NEW BRIDGE: "Reflection of love" - "All I need" and Heritier JTK "Bolingo" produced in 2019. 
KISSANGWA is Currently working with the London based band "KONGO DIA NTOTELA".